Follow us, write a testimonial or ask for help -->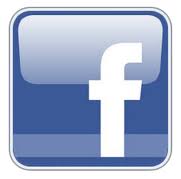 YES! We are still here!
March 15, 2020 there were some small price changes. 
  Read the full notice on the ordering and pricing pages
ALSO, Every order will receive a free gift of some sort. Small orders, small gifts.
 Large orders, larger gifts.  These will range from tumbled gemstones, bear ornaments or book marks
 on up to actual little bears or bear books.

We've added QUILTS! Stop in and check!
Home of the Bellybutton Bears
2022
<![if !vml]>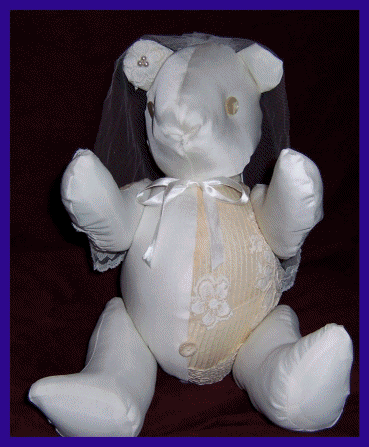 <![endif]>Memory Teddy Bears
Handcrafted Memory Bears, created from treasured clothing, since 1992.
YES, we are still making bears!
<![if !supportLineBreakNewLine]>
<![endif]>
Memory Bears ARE handmade teddy bears from clothing.
Each memory teddy bear is hand crafted individually, from your memories and clothing.
 These are unique heirloom quality bears that I plan, cut, sew, stuff, hand stitch,
 and assemble with your memories in mind.
This past year, many bears were able to help in the grieving and healing process.
Bears show you care, any time, anywhere.
We can plan a bear delivery for whenever you need.


or bellybuttonbears@charter.net
[If you do not get an email response within 24 hrs, please leave a phone message.]
Introducing….Apprentice #1 is developing her own website
 Click below to enter
Lexy's Lovelies
~ * ~
Pricing & Options for Bears
This is all about YOUR memories. Don't be shy, ASK!

How did this get started? READ!
If you are late planning your bear, and it is too close to the event or holiday, we can send a GIFT CARD to arrive in time, followed up by the actual bear when it is completed.
** New Memory Ideas! **

Watch for new bear stories this year, in handbound book format!
Because I am a one person operation, doing ALL stages of the bears myself, I have to cut off Christmas orders in mid to late November.
Get your order in the queue!
These are heirloom bears, each individually hand crafted and lovingly assembled, and well worth the wait. Contact me and let's plan your bear or bears NOW!
Ornaments and Gift Certificates are available year round.
Don't let Christmas '22 sneak up on you.
<![if !supportLineBreakNewLine]>
<![endif]>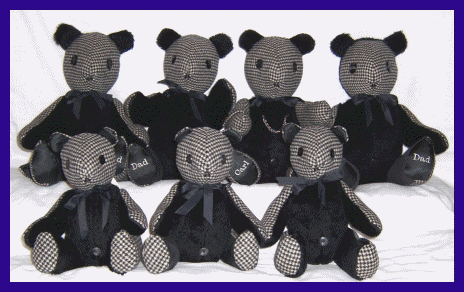 We also have bears available for adoption; they are NOT memory bears and NOT made from clothing. They are theme bears in a variety of fabrics and sizes just waiting for someone to take them home. Check the "Up For Adoption" Gallery!
Whether for next Christmas, a family birthday, anniversary, graduation, reunion or 'just because'. Contact me @ bellybuttonbears@charter.net
Note that these are heirloom memory bears, not children's toys.
Memory Teddy Bears, personalized for YOU



[Visit us at http://ow.ly/gnRlQ for extra tidbits of information.]

Home * Bears * Memory Bears * Gallery * Pet Bears * Birth Announcement Bears * Biker Bears * Book * Testimonials
Order * Contact * About Us * FAQ
(c) 2022

Each Bellybutton Bear is an Original, never are there two alike. They have their own unique family tree, and as in most truly American families, the ancestry is varied and interesting. Despite the fact that some Bellybuttons may be reluctant to recognize their relatives, when it comes to the crunch, they will all uphold the Bellybutton honor. 'To get a hug is to give a hug' and a true Bellybutton,
regardless of his situation, will always come through.

Bellybutton Bears LLC (c) 2022

Home * Bears * Memory Bears * Gallery * Pet Bears * Birth Announcement Bears * Biker Bears * Book *
Testimonials * Order * Contact * About Us * FAQ